Which kind of electric vehicle is best for you?
Explore available models and find the All-Electric or Plug-in Hybrid Electric Vehicle model that fits your lifestyle.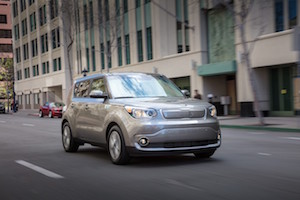 Lower Fuel Cost & Charge Time
See how much you'll save when you switch from a gas or diesel vehicle to an electric vehicle - and find out how long it'll take to charge it!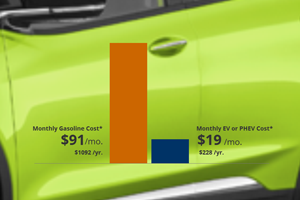 Do you have the ability to charge your vehicle at home?
Yes, I can charge at home.
If you have a garage, carport or driveway with access to electricity, you can probably charge at home. There are two primary home charging options.
Level 1 120V charging (standard household outlet)
Level 2 240V charging (requires installation and/or 240V outlet)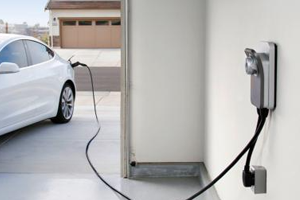 No, I can't charge at home.
Public charging is available, but keep in mind it takes time and prices vary substantially. Charging time varies based on car battery size and charger power.
Level 2 240V charging: 4 to 8 hours
Level 3 480V+ charging: 20 to 30 minutes (Not available for PHEVs)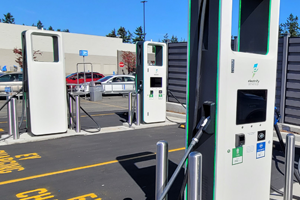 How much can you save with an EV?
EVs don't have a tailpipe... but they do require electricity that comes from a variety of sources. Learn more.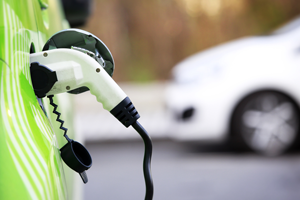 You may be eligible for various incentives for the purchase of an electric vehicle, charging equipment and rate programs.